New Mexico State University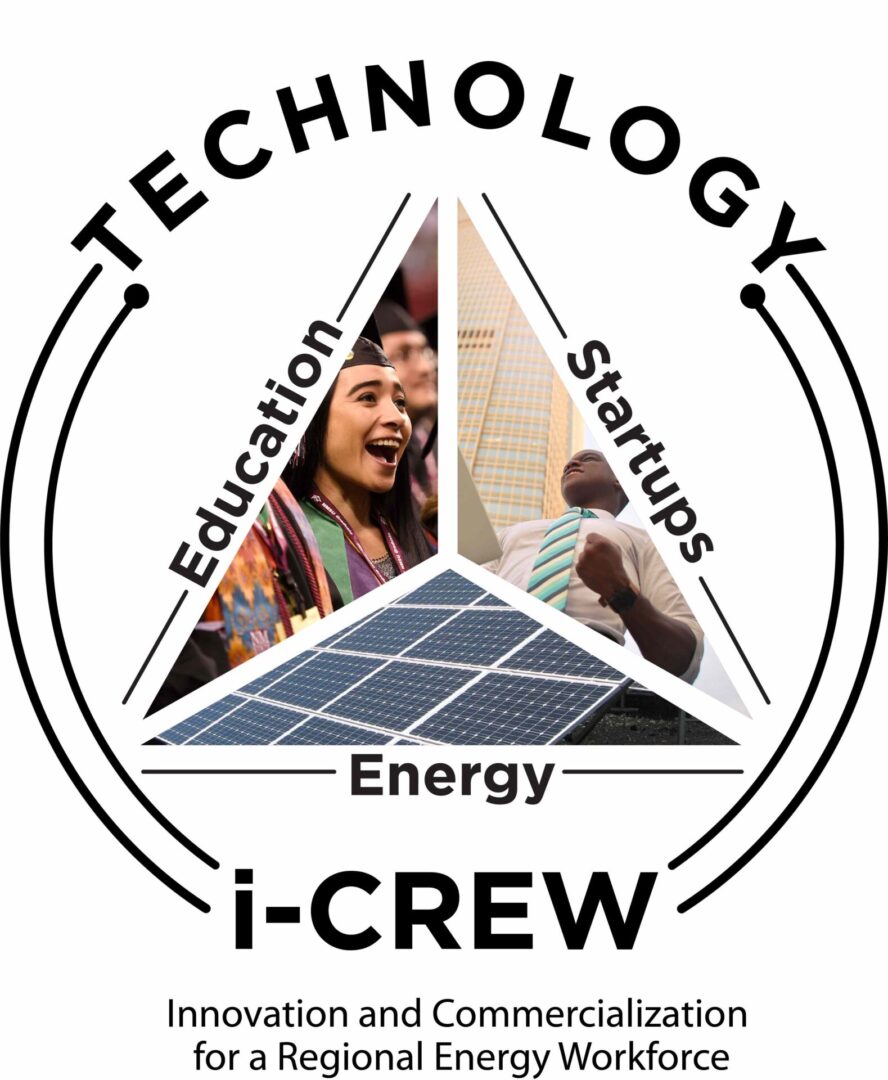 The College of Engineering at New Mexico State University (NMSU) is leading the effort on Innovation and Commercialization for a Regional Energy Workforce (i-CREW), which is supported by an i6 Challenge Grant from the United States Economic Development Administration. i-CREW is focused on clean energy as an emerging economic opportunity to create and retain jobs, enhance commercialization and innovation, and foster regional connectivity. This project is timely as the state positions itself to support a clean energy economy. Opportunities will focus on identifying and accelerating clean energy technology integration and commercialization, and development of a statewide clean energy workforce.
NMSU is leading the Energy Sprint program as part of the i-CREW program. EnergySprint is a 5-week venture builder for New Mexico innovators in clean technology. Participants in EnergySprint have the chance to engage in a technical space while honing a business mindset. EnergySprint offers a training format in which participants define energy technology value propositions, conduct customer discovery interviews, share findings, and receive advice to further their projects.
NAIMI is collaborating with NMSU on i-CREW with the responsibility for developing the Clean Energy Economy Roadmap.
More information can be found on the i-CREW website at https://nmsu-engineering.zohobackstage.com/iCREW
New Mexico Clean Energy Economy Town Hall
August 5, 2020

NAIMI, in collaboration with i-CREW, hosted a Clean Energy Economy Town Hall, Aug. 5, 2020, as part of its efforts to develop a Clean Energy Economy Roadmap for the state of New Mexico. More than 150 town hall participants learned about the i-CREW project and had the opportunity to contribute ideas and feedback during breakout and roundtable discussions. Find the Town Hall recording and speaker presentations at