Manufacturing Research and Development

Strategic Partners
NAIMI has established twelve advisory groups around New Mexico to gather input and recommendations for the Clean Energy Economy Roadmap.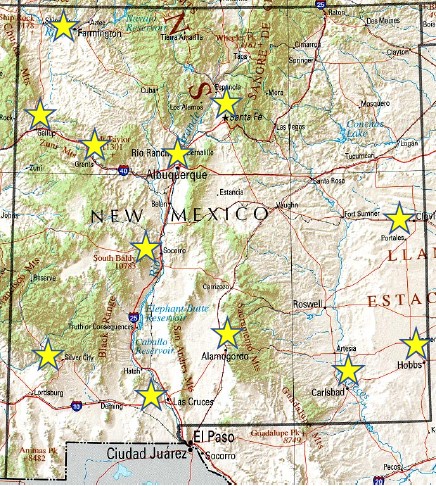 NAIMI has appointed regional leaders for each of the twelve advisory groups. The leaders convene key community leaders in education, clean energy, businesses, workforce and economic development, and government to meet and develop prioritized recommendations and action items necessary to grow a Clean Energy Economy.
More information on the advisory groups and the names of the regional leaders can be obtained by contacting NAIMI.
NAIMI is working with a wide range of businesses, economic and workforce development organizations, business accelerators, colleges and universities, STEM organizations, R&D facilities and NM national laboratories, clean energy and climate change organizations, local NM governing bodies, local, State and Federal elected officials, and State and Federal agencies including:
NM Environment Department

NM Energy, Minerals, and Natural Resources Department

NM Economic Development Department

NM Department of Workforce Solutions

NM State Land Office

U.S. Economic Development Administration

U.S. Manufacturing Extension Partnership 
NAIMI's network extends beyond the borders of New Mexico with strong connections to California, Arizona, Texas, and Mexico. It is this very broad and diverse array of people, business, organizations, and government that allows NAIMI to take a holistic approach in addressing issues, challenges, and opportunities in making U.S. advanced manufacturing more competitive.
Further information on our network can be had by contacting NAIMI.